With the GFGC Winter Is Curing Campaign now two weeks behind us, I thought it would be a great time to look back on the fundraiser campaign we hosted for the benefit of St. Jude, and celebrate the accomplishments and great strides made in the fight against childhood cancer.
On the morning on December 27th, 2017, the GFGC Winter is Curing campaign had raised a grand total of $75 for the benefit of St. Jude; the most one of our campaigns has ever raised before its marathon event. For that, I must give big thanks to all of those who streamed for the benefit of the Winter is Curing campaign in the months of November and December- you helped set a new GFGC fundraising record and helped in our fight against childhood cancer:
Pizzaboy521
LegitCrafter03
Morbze
Arflic
The GFGC Winter is Curing campaign culminated with the Nintendothon marathon, running from December 27th, 2017 to December 31st, 2017. Being the marathon team's first delve into a solely Nintendo game event, we sought to make Nintendothon our best marathon yet, setting production quality and new faces as top priorities. After completing 100+ hours of gameplay, incentives, and fun, the campaign raised a total of $2,900, thanks in large part to a donation from Five Nights at Freddy's creator Scott Cawthon. However the event would not have been such a success without all of your support; your chat messages, donations, and sharing the cause on social media truly made the premiere of the Nintendothon series one we will always remember, and hope to continue to produce another great marathon for all of you this summer!
I want to personally give some appreciation and attention to the generous individuals who helped contribute to St. Jude Children's Research Hospital during the campaign. Thank you all for your donations, you've helped make a dent in the fight against pediatric disease:
Scott Cawthon: $2,000
Arflic – $105.10
Sandy Molumby – $70
Kory D Kleinsasser – $50
Chrissy's Mom – $50
Anonymous – $50
NotPriceless – $50
Anonymous – $30
Tobi – $30
AngelEmma – $25
Jigat – $25
Amal – $24
miataman – $20
Anonymous – $20
Anonymous – $20
bittersweetgemini – $20
Kris and Eric Fatze – $20
Boo the Cat – $20
Anonymous – $20
the dunk – $15.20
Cave – $14.29
nicholasjw – $13
Bri – $12.70
Cosmopath – $12.30
Anonymous – $10
Lindsey – $10
CJ – $10
Kaz – $10
Jared – $10
Cher – $10
mysteriousredheadedmama – $10
Dash – $10
Ryan Bankert – $9.80
Anonymous – $9
the bean boozled challenge – $6
LegitCrafter03 – $5
Morbze – $4.11
grandpa jay – $3
etHANsolo – $3
KoolAidIsHere – $2
Chrissy – $1
Atomic 😀 – $1
I also want to give a big thanks to all of those who purchased a commemorative Nintendothon t-shirt!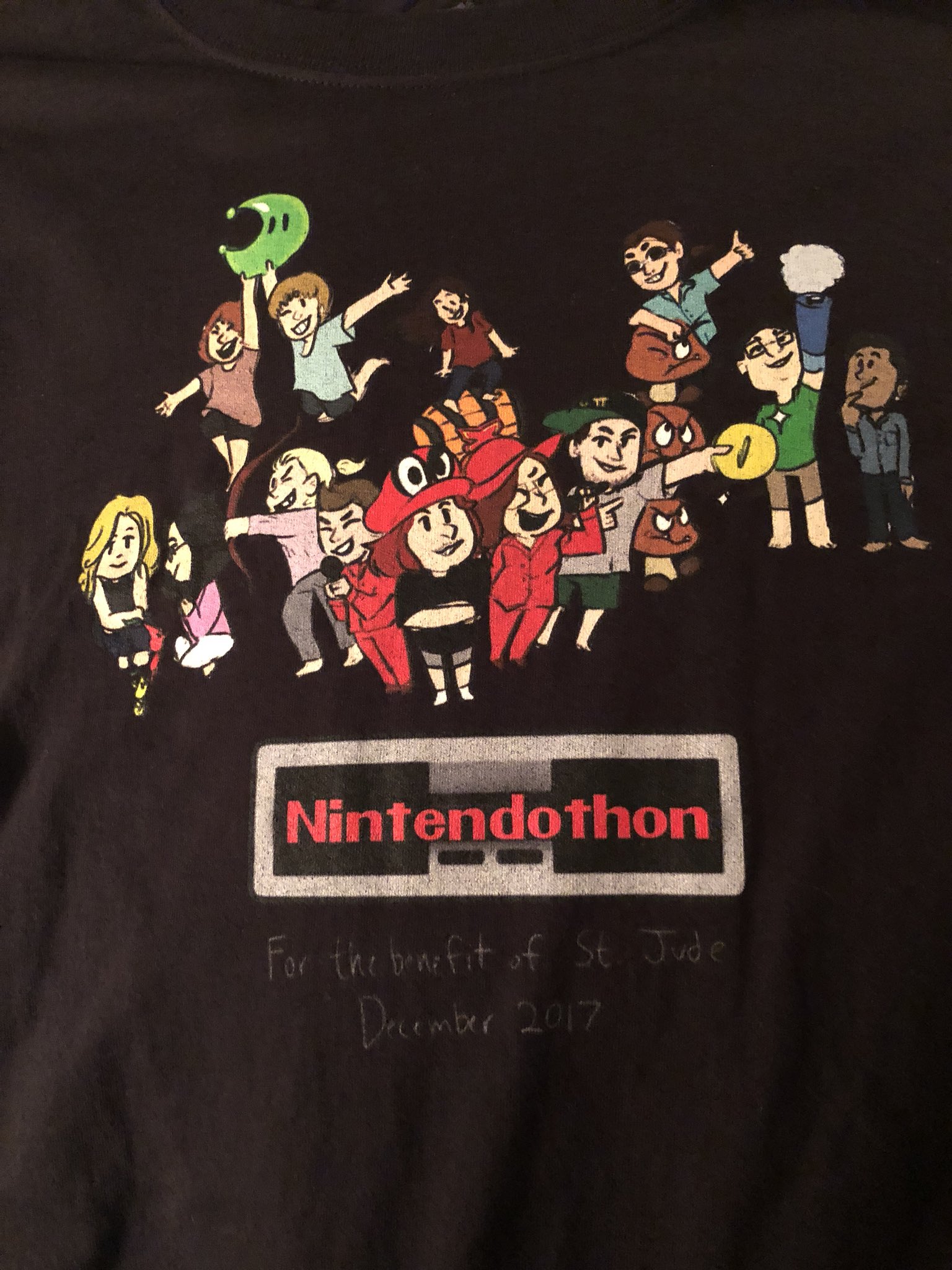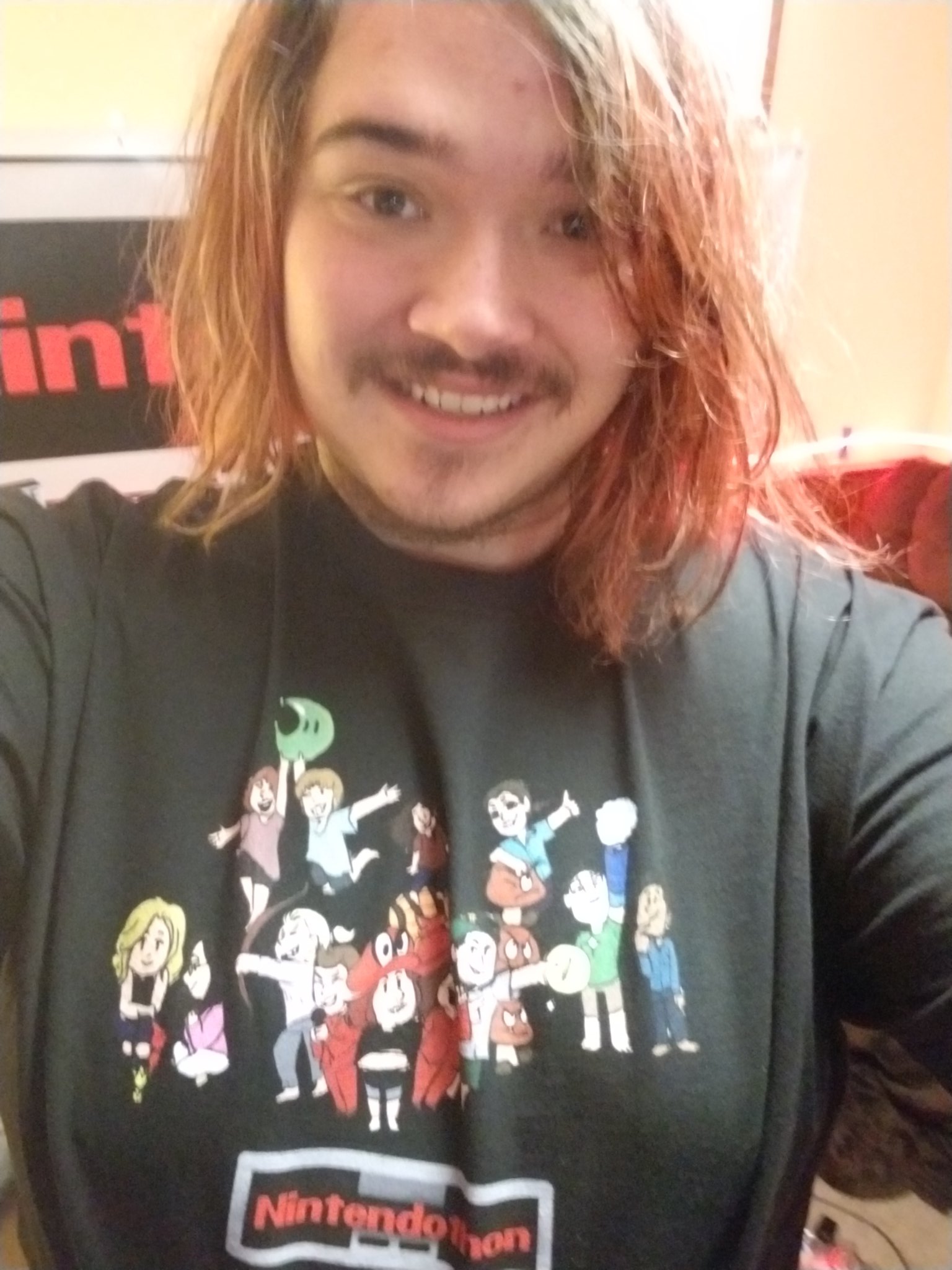 It was awesome to see everyone's photos of their Nintendothon commemorative t-shirts on social media, and hope you all are enjoying having the awesome hand-drawn artwork by Bri as a part of your wardrobe! The t-shirt campaign raised an additional $59.50 for the benefit of St. Jude, so thanks to all who purchased them! We hope to bring the commemorative tees back once again this summer!
Thank you all for a fantastic winter and a fantastic GFGC Winter is Curing campaign. We truly could not game for global change without your advocacy, fundraising, and support. You all have helped us advance our events to the next level, and we definitely cannot wait to wow you with our superb fundraiser campaign and event coming up this summer!
December's GFGC Member of the Month
With our Winter is Curing campaign having much of its action conducted within the month of December, I feel like this post is a perfect opportunity to recognize the recipient of our December GFGC Member of the Month Award!
This person's activity in GFGC has grown by leaps and bounds, throughout Quiplash and Golf with Your Friends he's played many rounds. An individual whose activity fuels GFGC to this day, we recognize his dedication is here to stay. Someone we hope to never give trouble to, the member who most deserves this month's honor is nicholasjw! Congrats to nicholasjw! His earning of this honor grants him a chance to be inducted into the GFGC Hall of Fame next October!
Thank you all for a great end-of-2017 campaign! We have a lot planned for 2018, with a few announcements of some of our new adventures coming in a couple of weeks right here on our site. Stay tuned and get hype!