When the temperature's dropping and the snow is falling, it can only mean one thing: it's Nintendothon season once again!
It's hard to believe that it has been two whole years since we've last brought a Nintendothon event to you in the winter. So much has changed since we broadcasted Nintendothon Sword and Shield to you in 2019. Over the last 24 months, we've not only developed a new streaming event in the GFGC Marathon, but we've also leveled up our production of Nintendothon to levels never seen before. We've been incredibly proud of everything we've been able to accomplish together, and it would have never been possible without all of your continued effort, dedication and support of GFGC and its causes. Thank you for everything you've been able to help us achieve this year!
As many of you know, 2021 has been our most active fundraising year yet. Since we kicked off the "Year of Water" fundraising campaign for charity: water back in March, we've organized three unique charity marathon events that have raised a cumulative $6,193 for clean water projects around the world. While this year has been both incredibly successful and incredibly fun, it has certainly put a strain on our resources. Rather than viewing this as a disadvantage however, we on the Nintendothon team felt this was the perfect time to take our flagship event back to it's roots and try something new. It's time for us to finally wrap-up our "Year of Water" fundraising campaign with a bang, which is why we're so excited to finally announce our next charity marathon event: Nintendothon All Stars for the benefit of charity: water!
---

Nintendothon All Stars is a four day marathon event that is set to bring Nintendothon back to its more simplistic roots while still featuring everything about our events that you love. In planning this winter's event, our goal was to step back and streamline many aspects of the Nintendothon formula to deliver you a classic GFGC experience. We believe there's no better time than the present to dive into some of the changes we've made for Nintendothon All Stars, so without further ado, let's get started!
---
Nintendothon All Stars will shake up our model for donation incentives once again with Targets!
At Nintendothon Odyssey last summer, we offered "Attractions", or larger-scale donation incentives available each day that required a certain amount to be raised for them to be unlocked. While we had a lot of fun developing this incentive model and seeing you all interact with it, we heard your feedback loud and clear that it was a bit confusing and hard to understand at times. As such, we've streamlined this incentive model into the new way we're offering incentives at Nintendothon All Stars!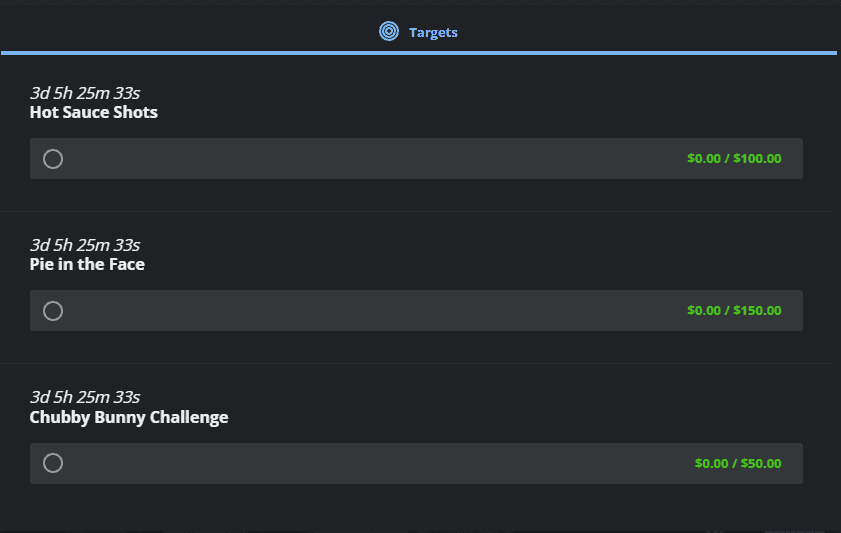 Targets are essentially mini fundraising goals set for unique donation incentives. When making a contribution to the charity campaign, you will have the ability to select a Target to put your donation towards. Once a Target's goal is met, the donation incentive is officially unlocked and you should see it happen soon on stream!
Despite what the graphic above may show, Targets are not time-limited donation goals. So long as a Target receives at least one donation every 24 hours, it will not go away until the goal is met! Once a Target's fundraising goal is met, it will be replaced with a new Target offering yet another incentive that you can put your donations towards.
We can't wait to see you shooting for the stars with our brand new Target system at Nintendothon All Stars!
---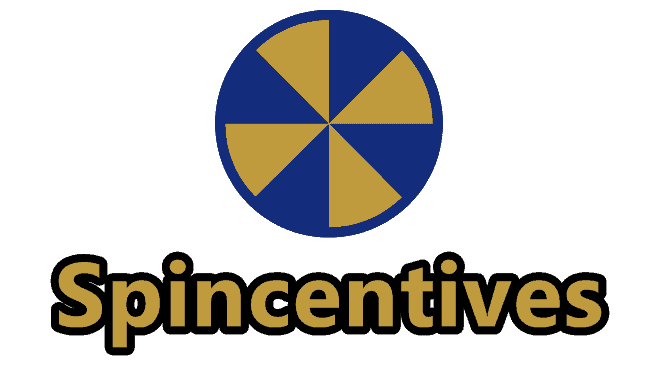 Round and round the spinner wheel goes, where it stops, nobody knows!
We're excited to announce that the fan-favorite Spincentive wheel is making its return once again at Nintendothon All Stars!
For those unaware, the Spincentive wheel offers a wide range of smaller-scale, quick donation incentives that serve as a fun bonus for your contribution to the event. Whether it's making the attendees eat sour candy or play blindfolded, Spincentives are sure to level up your viewing experience at Nintendothon!
At Nintendothon All Stars, we'll be sending our Spincentive wheel spinning for any donation $10 or greater. We will also once again be offering Spincentives for free in exchange for Impact Points in the GFGC Twitch Chat.
We hope you're looking forward to adding a bit of uncertainty to your Nintendothon experience once again!
---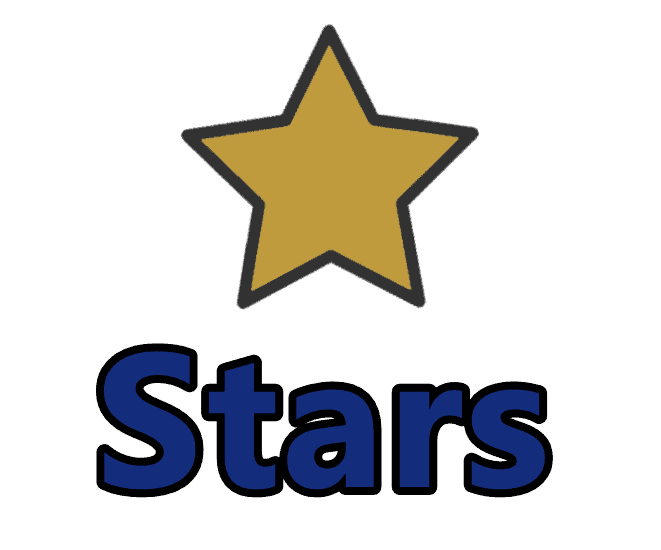 At our last few Nintendothon events, we've continued a special initiative to highlight every single donation, regardless of size, to emphasize how much we appreciated those who contribute to our campaigns. Born from this initiative have been Leaflets and Stamps, two donor recognition systems that put your names on the wall behind us throughout the event as thanks. We've continued to hear your positive feedback about this model and we're excited to bring it back once again this marathon!
For every individual donation to the Winter Wishes campaign during Nintendothon All Stars, regardless of size, your name will be written on a Star-shaped sticky note and placed on the wall behind the gameplay couch, where it will stay for the remainder of the marathon. Each day of the event will feature a Star with a different color, so be sure to collect them all by making a donation each day of the event!
Be sure to follow Gaming for Global Change over on Twitter if you haven't already, as we'll once again be posting close-up photos of all the Stars we've collected each day of the marathon!
---
That's all of the announcements we have prepared for you today! Be sure to stay tuned to the GFGC social pages and this blog for further updates about the event's schedule, attendees, and more in the coming days!
Nintendothon All Stars begins at 4:00PMCT on December 29th, 2021 over at the GFGC Twitch Page! We hope you'll join us for an out of this world experience! Want to make an impact before the stream even starts? Consider a donation to the Winter Wishes campaign today! The minimum donation is $1, and 100% of your donation will go straight to charity: water! We're so excited for Nintendothon All Stars, and we truly can't wait to see you all there!