We've officially only got one week to go until we take off on our unforgettable adventure at Nintendothon Odyssey! We hope you're as excited as we are to kick off this adventure on July 22nd, but before we take to the skies, we have a couple more details to run through in this pre-trip briefing!
As alluded to in our blog post two weeks ago, there is still much to be revealed about Nintendothon Odyssey, including what makes this event an odyssey in the first place! We believe there is no better time than the present to finally share all of the exciting things we've been working on in preparation for this event starting all the way back in April. Without further ado, let's get into the rest of the details about our upcoming charity marathon, starting with the primary theme of the event, Destinations!
---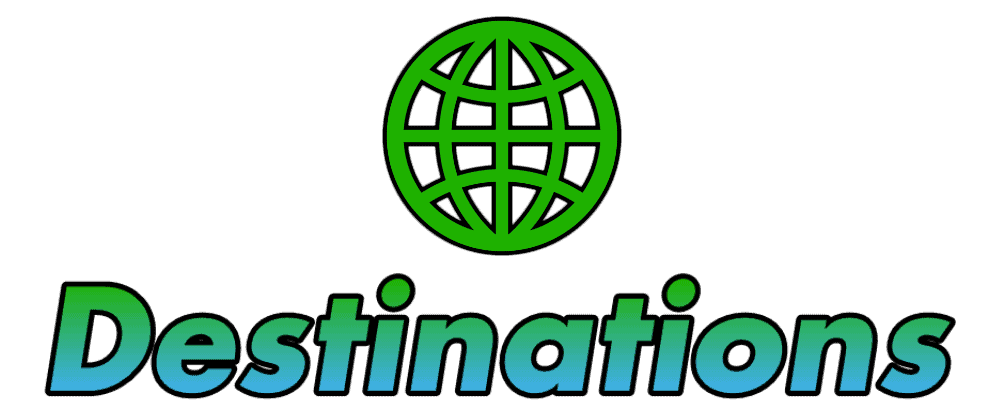 As part of the Odyssey travel package, we at the Nintendothon Travel Agency are excited to bring you to a variety of unique and exclusive locales. Each destination offers their own unique experiences that we encourage you to try out when you're visiting!
This summer at Nintendothon Odyssey, we're taking you around the world in five days with our central theme for the event: Destinations! With every new day at Nintendothon Odyssey, we'll also be traveling to a brand new Destination, not only offering you new ways to make your Nintendothon experience even more memorable, but also changing the look and feel of the stream in the process!
Each Destination will offer its own incentives called Attractions, which are unique experiences exclusive to each locale. There are three tiers of Attractions available at each Destination (called 1-star, 2-star, and 3-star Attractions respectively) and unlocking them requires raising the Admission Price: a corresponding amount for the charity campaign in the 24 hours that we visit that locale. To get the most out of your odyssey this summer, we encourage you to work together with your fellow vacationers to raise the Admission Prices and have an unforgettable experience at each Destination we visit!
We're excited to finally share with you the places we're headed to on our Odyssey this summer, starting with a beachside party that never stops!
━━━━━━━━━━━━━━━━━━★━━━━━━━━━━━━━━━━━━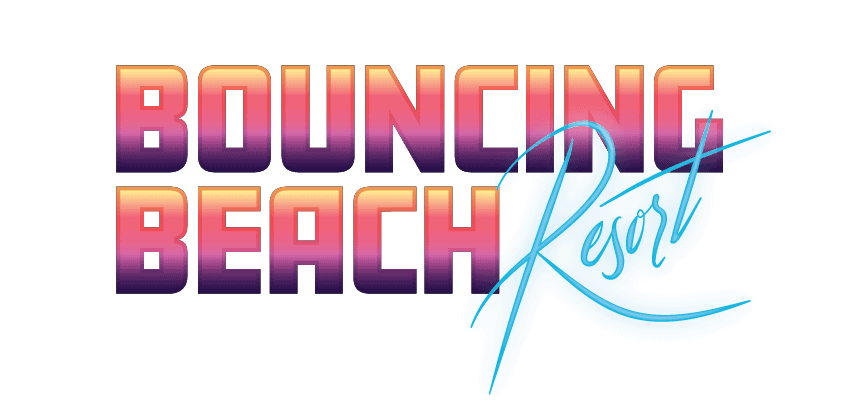 The first day of our adventure takes us to Odyssey Island, where our accommodations will most certainly start our trip with a bang! At the Bouncing Beach Resort, you'll get the best of both worlds of a beachfront vacation. While the sun is shining high in the sky, you can kick back, sip on a smoothie from the juice bar and enjoy the relaxing sounds of the waves crashing into the shore. When the day fades to night, the party comes to life. Take a spin on the dance floor, turn the volume up to 11, and keep on jamming, because this party doesn't stop 'till dawn!
Bouncing Beach Resort Attractions
★

Dance Party – $100

Take a step on the dance floor and party alongside the attendee cast to some Nintendo favorites!
★★

Helium Balloons – $200

There's balloons everywhere on this dance floor! Let's take a break from the party and have a light-hearted (and high-pitched) laugh with each other!
★★★

Smoothie Challenge – $300

The resort's juice bar certainly blends up some tasty treats, but for a premium, they can also mix up an unforgettable experience for you!
━━━━━━━━━━━━━━━━━━★━━━━━━━━━━━━━━━━━━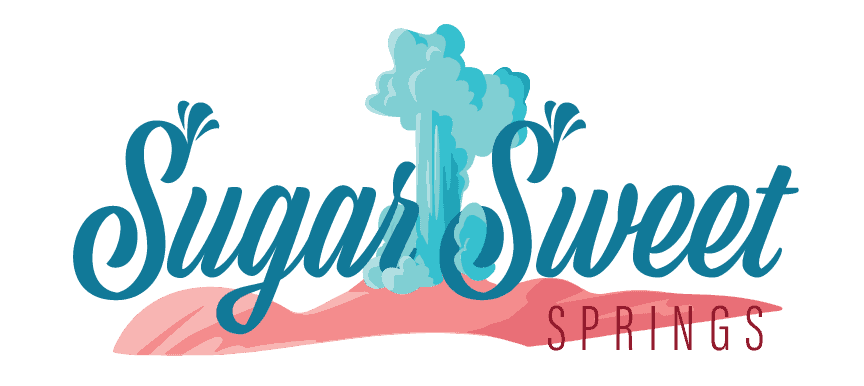 The second day of our vacation takes us to the far away land of Sugar Sweet Springs, a small town built on top of a natural hot spring. Geologists and settlers alike were initially drawn to this area for its natural beauty, but soon discovered that the water that endlessly sprung from its springs and geysers was also naturally sweet! Not long after, a small town was formed, filled with people that love everything and anything related to food. The foodie locals of Sugar Sweet Springs are excited to share their sweet treats and experiences with you on this adventure!
Sugar Sweet Springs Attractions
★

Miracle Berry Tablets – $100

Fruit picked from native trees has the power to make sour things taste sweet. This experience is a hit with the locals!
★★

Pie in the Face – $200

What better way to experience the Sugar Sweet Bakery's sweetest treats than directly into your face?
★★★

Eat It or Wear It – $300

Become one with the food at Sugar Sweet Springs, and you're guaranteed to have an unforgettable experience!
━━━━━━━━━━━━━━━━━━★━━━━━━━━━━━━━━━━━━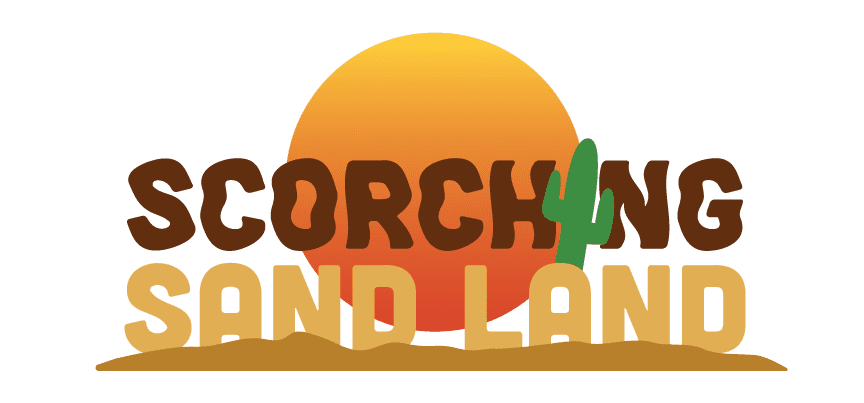 The third day of our journey takes us to the middle of a scalding hot desert known as Scorching Sand Land! Living amongst the towering cacti and sand dunes, the locals of the desert town have learned to not just tolerate the heat, but embrace it! We encourage you to step out of your air-conditioned lodgings and step in to the fiery marketplace that calls Scorching Sand Land its home. Stop by the shops, bask in the sunshine, and try out some of the unique restaurants that line the plaza. They're sure to give you an experience that'll spice up your life!
Scorching Sand Land Attractions
★

Spicy Noodles – $100

Stop by the Sand Land Noodle Shop and try a bowl of their Scorching Special! According to locals, it's sure to set your mouth a'scorchin!
★★

Raw Garlic – $200

Tired of the same-old spaghetti? At Mario's Italiano, there's a new offering on the menu this summer that's sure to spice up your life!
★★★

Spicy Hot Wings – $300

Set your mouth on fire with the spiciest hot wings in Scorching Sand Land! It'll surely be an unforgettable experience!
━━━━━━━━━━━━━━━━━━★━━━━━━━━━━━━━━━━━━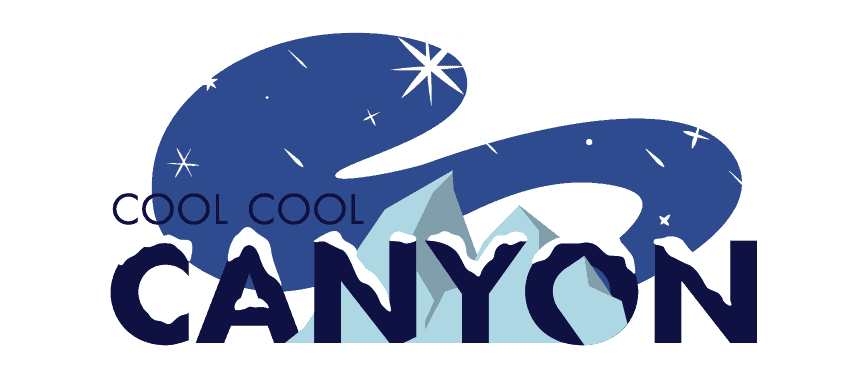 The fourth day of our odyssey takes us to a destination that's sure to send a chill right through your bones! Set deep under layers of snow, sleet and ice, Cool Cool Canyon was carved out by a rushing stream of frigid water over hundreds of thousands of years. In recent times, the canyon has become a cool tourist destination known for its record low temperatures and record high fun! While you may be tempted to cozy up next to your fireplace in your cabin, the locals encourage you to step out into the snow and experience the frigid attractions they have on offer!
Cool Cool Canyon Attractions
★

Chubby Bunny Challenge – $100

Piping hot chocolate is a staple of Cool Cool Canyon, but you might just be able to get it for free if you can hold a lot of marshmallows in your mouth!
★★

Frigid Water Spray – $200

Stand underneath the narrow waterfalls that fall into Cool Cool Canyon and get a shower that's sure to send you shivering!
★★★

Ice Bucket Challenge – $300

Become one with the cold and have an unforgettable experience in Cool Cool Canyon!
━━━━━━━━━━━━━━━━━━★━━━━━━━━━━━━━━━━━━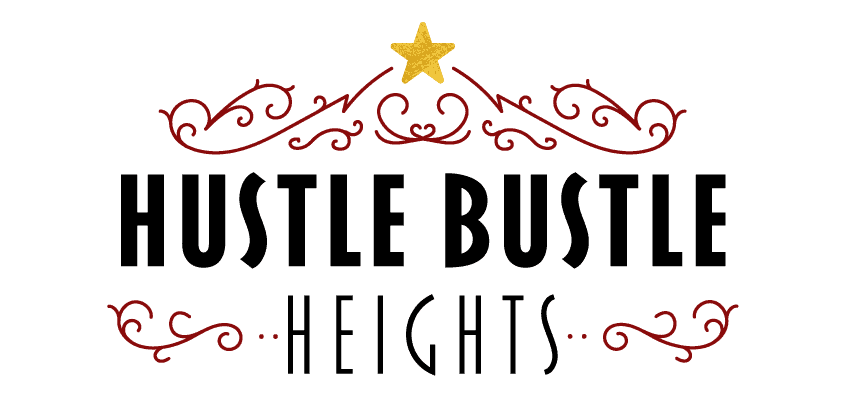 Big lights! Big city! Big adventure! The final day of our trip brings us to the fast-paced locale of Hustle Bustle Heights! Whether it's the shining skyscrapers, flashing marquees, or bustling streets, it's clear that Hustle Bustle Heights is a city that never sleeps! There's definitely no time to kick back and relax as we wrap up our adventure, we've got to end this odyssey with a bang! So get out of that high-rise hotel room and see what experiences the locals of this bustling metropolis have to offer!
Hustle Bustle Heights Attractions
★

Shakespeare with Silly Accents – $100

This matinee performance in the Hustle Bustle Theatre District is sure to entertain!
★★

Blindfolded Makeover – $200

The fashion-forward locals are excited to share their unique technique of applying the latest in style. Try it out!
★★★

Money Mystery Game – $300

People from far and wide travel to Hustle Bustle Heights with hopes of appearing on this hit game show. Unlock this attraction and have one final unforgettable experience on this journey!
We hope you're as excited as we are to travel to these unique destinations with us this summer at Nintendothon Odyssey!
---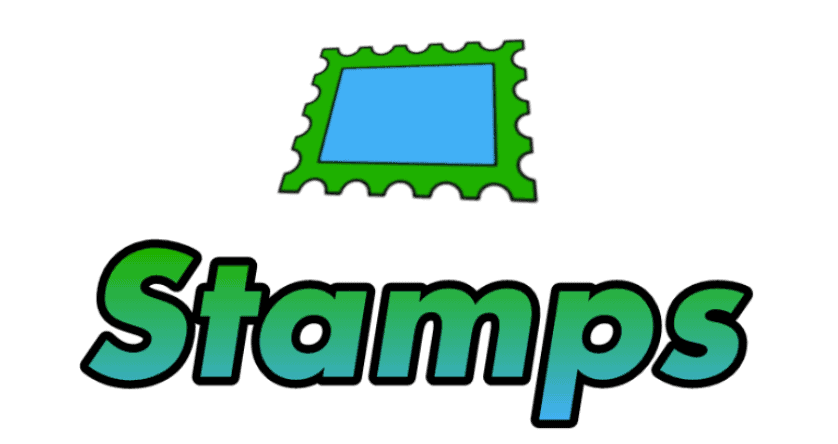 At each destination we visit, be sure to have your passport out! It's the only way you can collect a unique stamp at each place we go!
Last summer at Nintendothon New Horizons, we made a special effort to highlight every single donation, regardless of size, to emphasize how much we appreciated those who contribute to our campaigns. Borne from this initiative last summer were the fan-favorite Leaflets, where we populated our walls with your names! We heard your positive feedback about this system, and we're excited to have it return once again this marathon with a special twist!
We're pleased to introduce our donor recognition system for Nintendothon Odyssey- Stamps! For every individual donation to the Splash of Summer campaign during Nintendothon Odyssey, regardless of size, your name will be written on a sticky note and placed on the wall behind the gameplay couch, where it will stay for the remainder of the marathon! Each destination that we visit will offer its own unique stamp design. Donate every day of the event and you'll be sure to get your name on all five of the different stamps!
Similar to last summer, we want to make a note that Stamps do not replace the tradition of writing names on the Nintendothon Odyssey banner. For a cumulative $10 donated across the whole event, you'll still get your name written on the event banner to cement yourself physically and permanently in Nintendothon history!
Be sure to follow Gaming for Global Change on Twitter, as we'll also be posting close-up photos of our growing stamp collection each day of the marathon, so you can be sure to spot your stamps on the wall!
---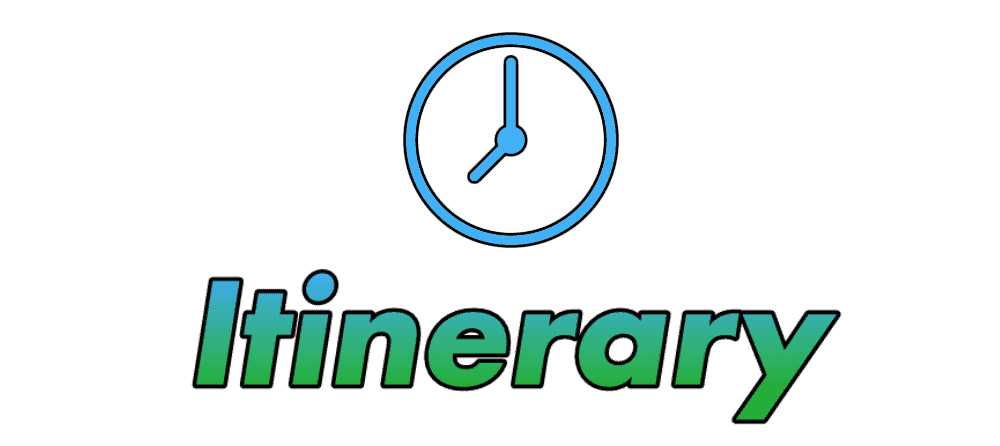 The Nintendothon Travel Agency has planned five days of action, adventure and fun for your getaway! Sit back and enjoy the experiences we have planned for you!
We're happy to announce that the full schedule for the Nintendothon Odyssey marathon is now complete! You can find the completed schedule over at its page on the Nintendothon website! We'll also soon be integrating the schedule into the Tiltify campaign page, so you can check there to see what's up next and when as the event airs live!
A preview of the schedule from Sunday at Nintendothon Odyssey!
We've made an extensive effort to make the game line-up for Nintendothon Odyssey one of our best yet, and we hope that you enjoy all five days of our adventure this summer!
---

Our team at the Nintendothon Travel Agency is excited to join you on this adventure. We're here to ensure that you all have an unforgettable experience this summer!
What would Nintendothon be without it's fantastic crew of event attendees? These hard-working people are putting in all of their time, effort, and heart into making this Nintendothon marathon truly unforgettable. Therefore, without further ado, let's get to announcing the super amazing attendees of Nintendothon Odyssey!
| | |
| --- | --- |
|  Jared | |
| Tobi | Hey, hey, hey, it's Tobi, Tobi, Tobi! This Nintendothon fan-favorite is so excited for you all to experience the odyssey we have laid out for you starting next week! Nintendothon Odyssey will be her seventh Nintendothon event. |
| Ethan | Huzzah! The always energetic Ethan is looking forward to bringing his shenanigans to the skies at Nintendothon Odyssey! Be sure to tune in and join Ethan during the overnights at the marathon, it's something you won't want to miss! Odyssey will be his seventh Nintendothon event. |
| Duncan | Returning to show off his epic gaming skills is our resident world record holder, Duncan! Be sure to join him over the weekend at Nintendothon Odyssey for loads of fun for a good cause! This will be his sixth Nintendothon event. |
|  Lindsey | Who's that running down the aisle? Why, it's none other than the loveable and wacky Lindsey! She truly can't wait to be a part our adventure this summer, and looks forward to seeing all of you once again! This will be her seventh Nintendothon event. |
| Chrissy | Dropping by on Saturday is another favored member of our flight crew, Chrissy! She can't wait to experience this journey alongside all of you this summer at her sixth Nintendothon event! |
|  Red | Flying on in for the first time at Nintendothon is our first newcomer, Red! Be sure to give her a warm welcome in the overnights at Nintendothon Odyssey when we take to the skies next week! |
| Kira | Another member of our crew flying for the first time next week is our second newcomer, Kira! Be sure to catch them hanging out with Red and Ethan on the overnights throughout your journey next week! |
| Jeff | Our final newcomer coming in for landing is our good friend Jeff! Be sure to stop by in the final days of Nintendothon Odyssey and give him a warm welcome as he helps us raise money for a good cause this summer! |
---
And that's that on that! Only seven more days to go! We hope you're as excited as we are to take to the skies!
Nintendothon Odyssey begins at 4:00PMCT on July 22nd, 2021 over at the GFGC Twitch Page! We hope you'll join us for a truly unforgettable adventure! Want to make an impact before the stream even starts? Consider a donation to the Splash of Summer campaign today! The minimum donation is $1, and 100% of your donation will go straight to charity: water! We're so excited to get our journey going at Nintendothon Odyssey, and can't wait to see you all there!